I have enlisted the brillance of Kathy over at
Tickled Peach Studio
multiple times. The first time was after I had spent MONTHS looking for a peach invitation for Georgia's 1st birthday that was classy and elegant and "peachy" but still sweet enough for a baby birthday party. I wanted good fonts and good design. Combine everything I wanted, and it was just about impossible to find.
And then I found it at
Tickled Peach Studio
.
Gorgeous, right?
Then, my Madre needed some help with invitations for a bridal shower and I was all: "I know EXACTLY where to look" and lo and behold, we found
the perfect party package
at Tickled Peach Studio.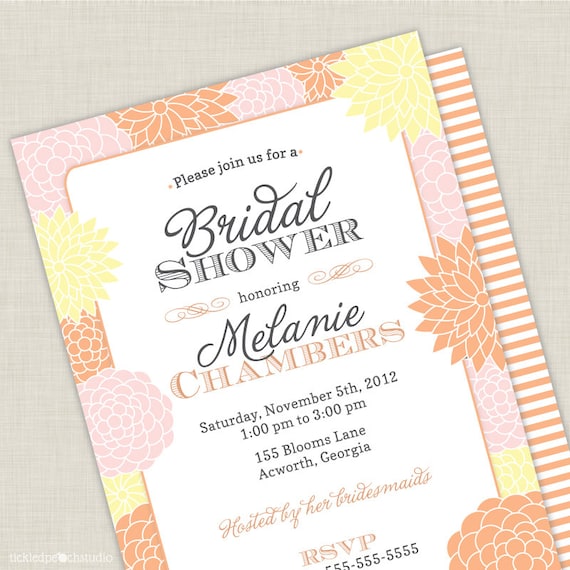 What I love most about her shop is that she is willing to come up with a custom design for you for a great price. She is so open to changing things around to give you exactly what you want. We made the above invite black and white and gold and pink.
You can imagine my excitement when Kathy came out with a new product.
A personalized table placemat
. Georgia sits at the table in a Stokke high chair, so place mats are super convienent for us... but the ones we use are kind of small, and frankly, Georgia just throws them on the ground. I ordered the Alphabet themed mat and I was surprised at how much she loves it! She points to the animals during meal times, and after she's done eating she wants to carry it around the house with her. I like that it is nice and big and durable (and cute).
Kathy also has a line of
holiday cards
that are pretty killer.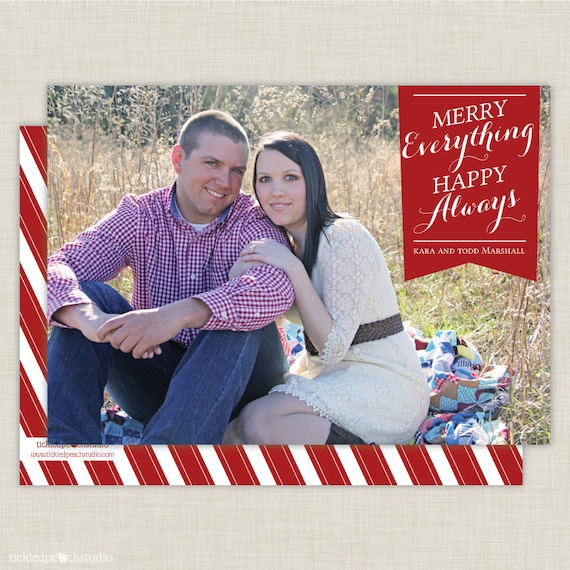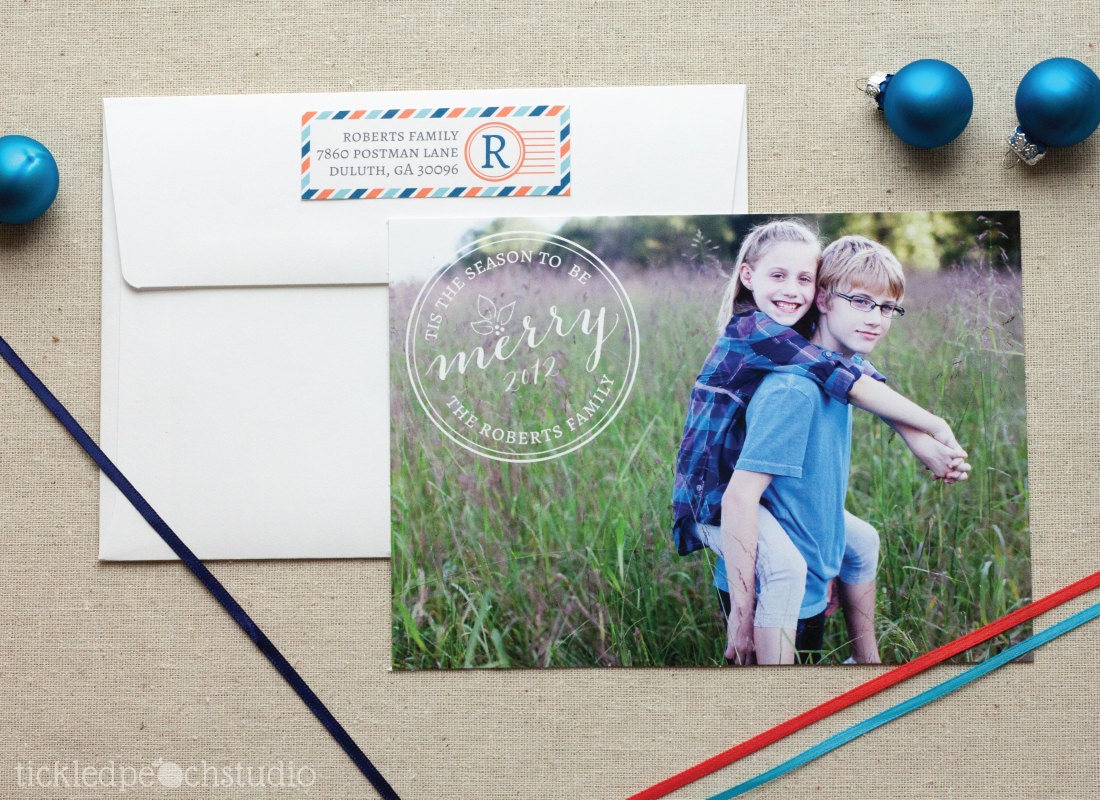 Her prices are amazing, she works with you until you are happy with the proof, and she gets back to you quickly and professionally. I love working with her so much, I enlisted her to design Little Treetop's new logo:
Kathy is being very gracious and offering a $25 credit to Tickled Peach Studio for a lucky reader! Will you get invites? Holiday cards? A party package? And adorable place mat? Let me know by leaving a comment :)
a Rafflecopter giveaway
I wasn't given any of the above products to review- I'm just a happy customer :)
If you would like me to review your product shoot me an email at cuzitsfunny@hotmail.com